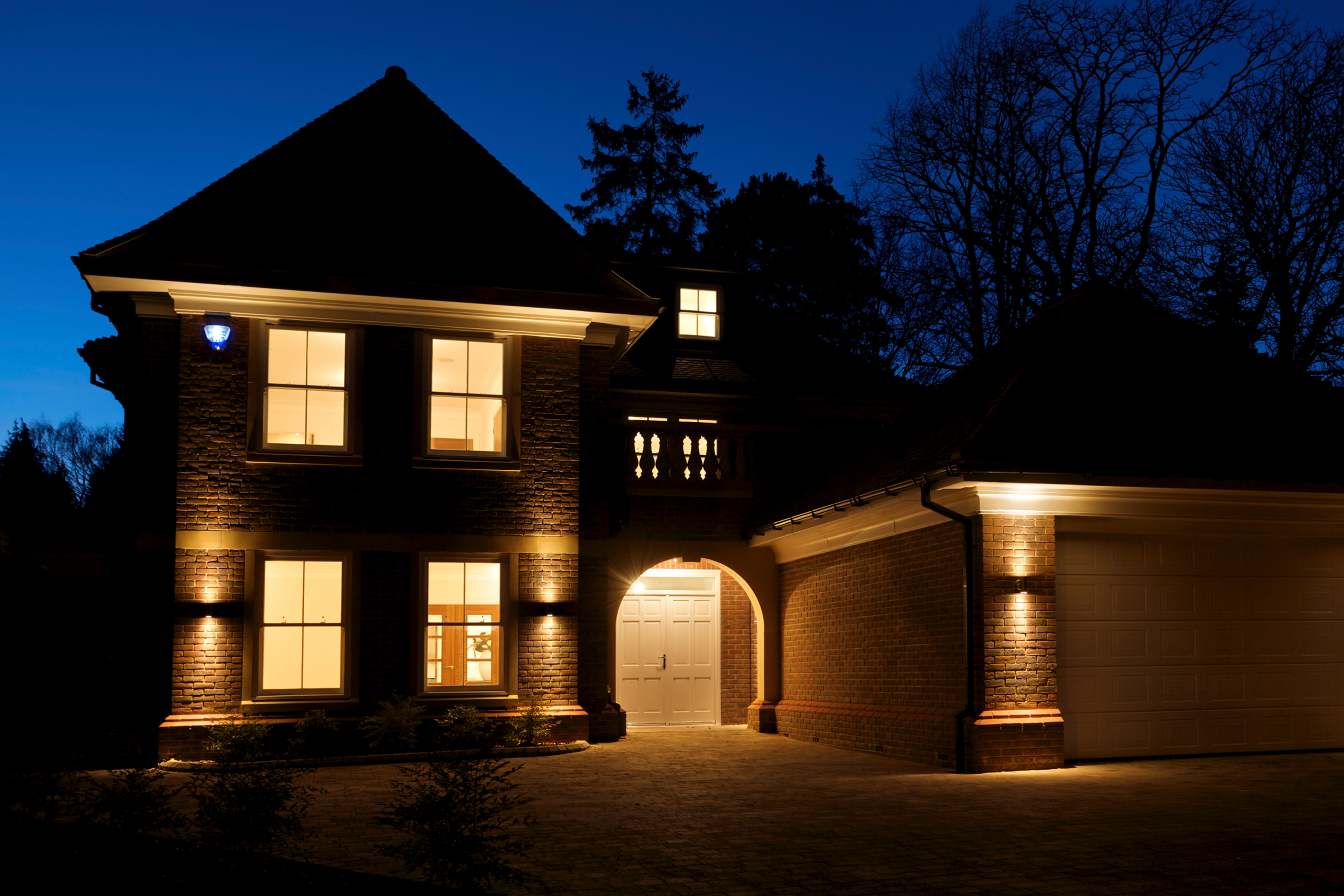 Posted on
February 2, 2022
Whether you are moving into a new home or building one from the ground up, now is the perfect time to make it smarter. Not only will a connected smart home help you manage the move and any pre-move projects, but it will also provide convenience, peace of mind and energy savings for years to come.
Here are 5 smart home features that make moving easier:
Overseeing construction projects and moving day can can feel like a full-time job. Installing a smart lock can help keep workers on schedule, and protects your new home from outsiders, all without you having to be present.
Unlock the front door from anywhere.
Allow easy keyless entry with temporary access codes for workers or cleaners entering your house.
Get immediate alerts if you forget to lock your front door or close the garage so you can react right away.
Did the movers arrive early? See who's at the door with a touchless video doorbell. Answer and unlock the door from anywhere, via the app.
Keeping an eye on workers and movers is easy with indoor and outdoor cameras. You can stay out of the way while monitoring progress from anywhere.
With all the ins and outs during a move, an energy-saving smart thermostat puts you in control of your home's heating and cooling so everyone can feel comfortable.
Turn up the heat (or the AC) on-the-go.
Use your geo-location to automatically adjust temps for arrivals and departures.
When you've settled into your new home, use smart schedules to save energy and lower your bills.
5. All with the click of a button
There are lots of smart home devices and they all come with a mobile app. Which eventually leads to lots of mobile apps, and frustration. With Building36, our smart home devices work together to deliver more convenience and are seamlessly controlled with one, easy-to-use app.

Building36 Headquarters
150 A Street Suite 104 Needham, Massachusetts 02494
781-474-0500