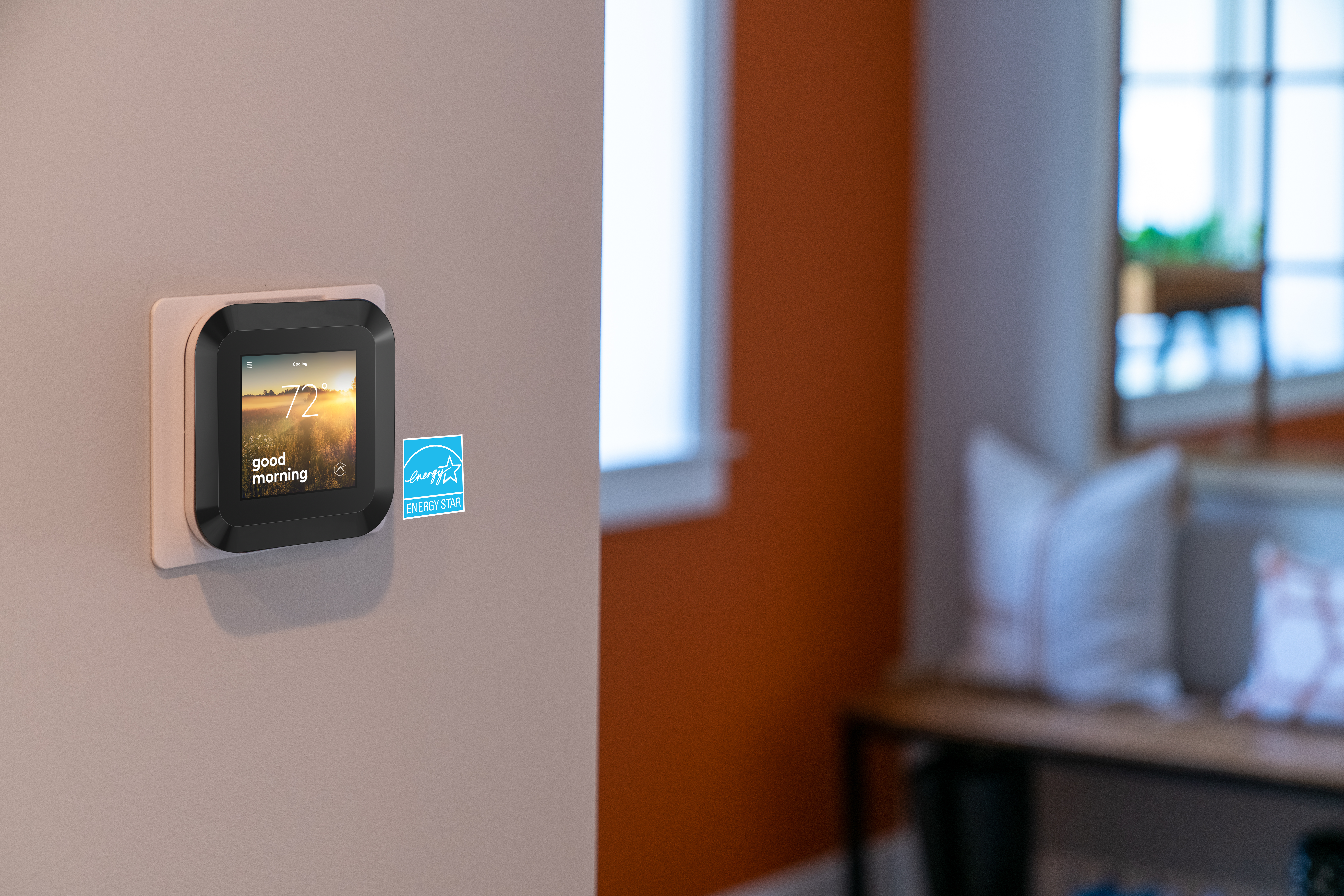 Upgrade your home with an Alarm.com Smart Thermostat, and you can save between 15 and 23 percent of the energy it normally takes to cool your house.
That's according to the rigorous, independent tests required by the Environmental Protection Agency for its ENERGY STAR® certification, which all of the Alarm.com Smart Thermostats have earned.
And, next winter, you can be even more energy efficient saving between 9 and 16 percent of the energy it would normally take to heat your home.
With the average home's heating and cooling costing $900 per year, that's a substantial opportunity to save energy and money without having to be uncomfortable.
How our Smart Thermostat makes savings easy
Connected to every device and activity sensor in your home, our smart thermostat proactively spots opportunities to save energy when you don't need it. Here's a quick video explainer.
Sounds comfortable! But what about my energy bill?
The Smart Thermostat also has a huge range of energy-saving techniques—including some that other thermostats just can't deliver.
Feeling the heat and ready to connect with a Building36 service provider? Click here to get started.
Building36 Headquarters
150 A Street Suite 104 Needham, Massachusetts 02494
781-474-0500