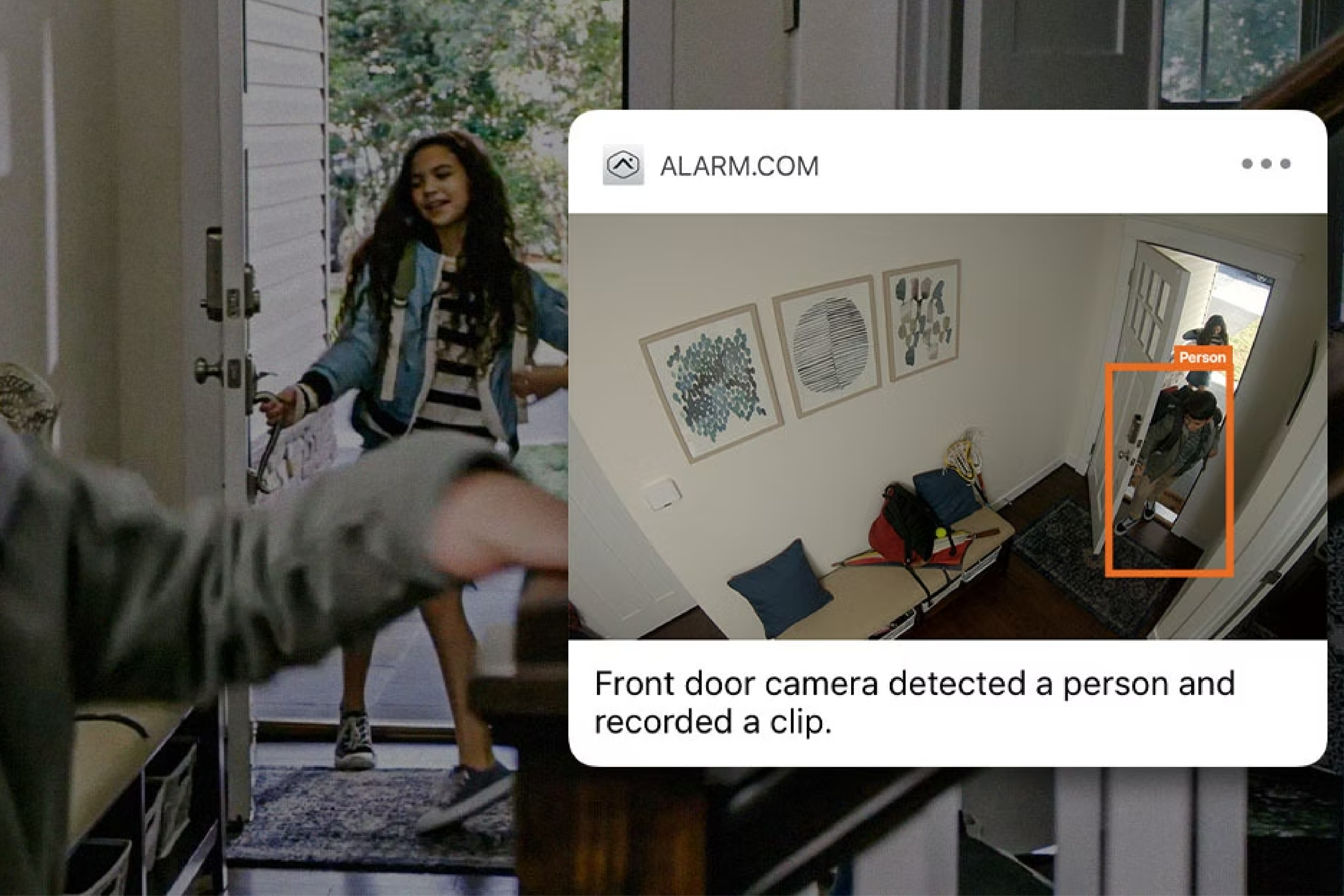 It's the beginning of a new school year and with all the excitement of returning to the classroom, it's easy to feel overwhelmed. 
Adjusting to a new schedule can be difficult but remember it's not impossible. Help your kids get used to the idea of going back to in-person classes with patience, support, and love. 
With your kids settling into a new routine, it's nice for them to have one less thing to worry about. Instead of them having to keep track of a key throughout the day,  Smart Locks let them enter the house with just a simple code.
 
Play Video How to Set Up User Codes (Mobile) 
Each member of your home can create their own unique user code to unlock the door, and you can set your preferences to get notified every time the codes are used. (It's also a more secure option for your home, because you don't have to leave a key under the mat.) 
Know when your kids get home safely
Have peace of mind knowing your kids made it home safely by setting up customized alerts that will notify you on your mobile device when they arrive home. As an added precaution, your smart locks and video cameras can work together to send you a video of the kids arriving home! These alerts will also inform you of the exact time they arrived so you will know whether they went straight home from school or not.  
Forget to set the thermostat before work and dropping the kids off at school? Your Smart Thermostat HD can do that for you, saving money and energy. With smart schedules and geo-location, your smart thermostat can automatically ensure that you save energy while away and return to a comfortable temperature. Once you set up these features in our app, you can set it and forget it!  
Be there to greet visitors, even when you're not home
We know you can't be present for every moment, but video monitoring gives you the convenience of being able to greet your kids when they get home from school, even if you're still at work or running errands.
With smartphone alerts, connected video cameras and smart thermostats, a Building36 smart home can quickly become an essential tool for managing your weekday routine. Get in touch with a service provider today and make back-to-school a breeze.  
Building36 Headquarters
150 A Street Suite 104 Needham, Massachusetts 02494
781-474-0500