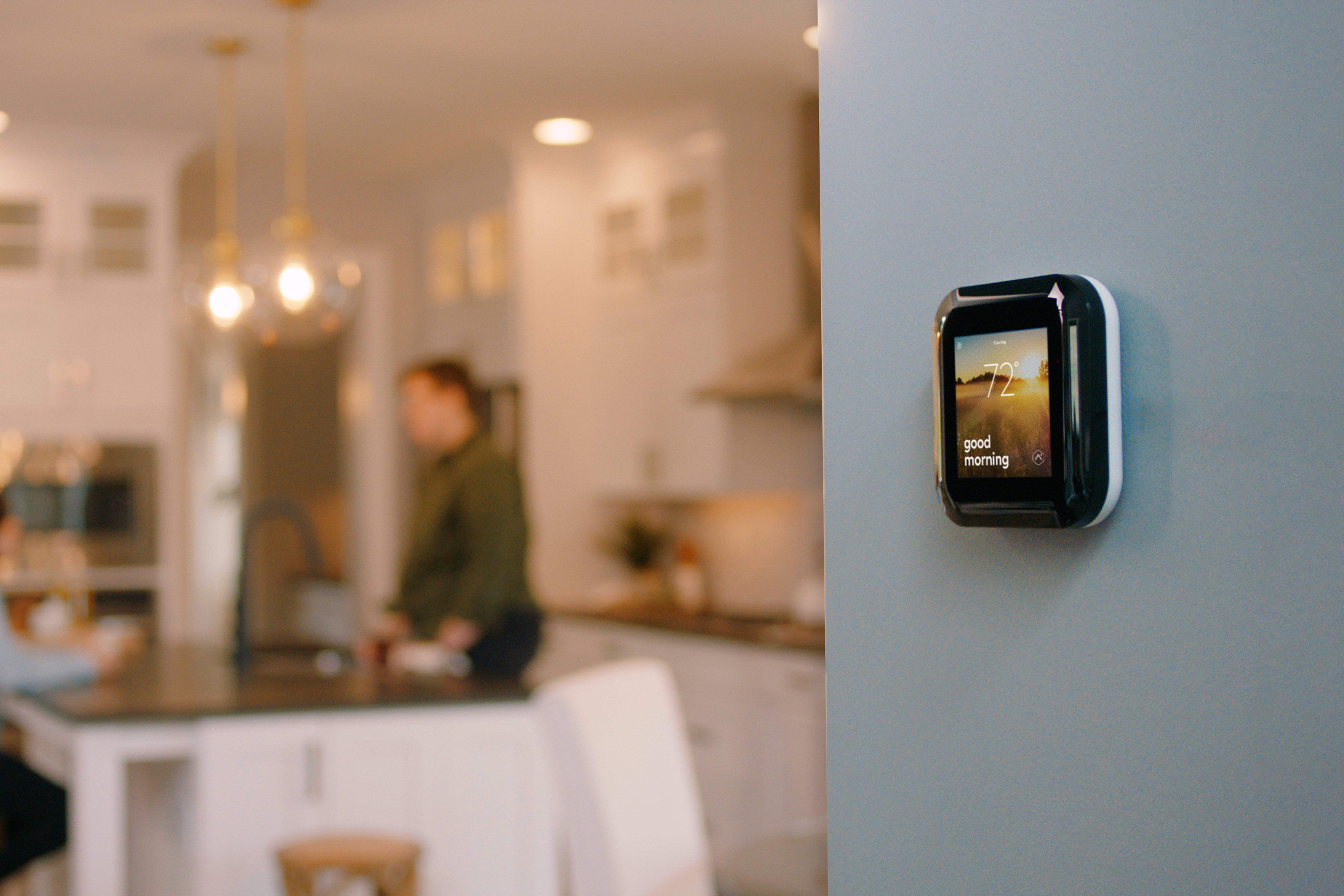 Posted on
November 2, 2022
Cold weather and darker nights are here to stay for the next few months.  It's a challenging time for all, and—depending on the climate where you live—winter can bring several homeownership challenges. 
As you hunker down for the next few months, consider how you'll protect your home this winter, and how your home might be able to protect you. With professionally installed Building36 technology, you'll always have the solution at hand. 
Take the heat out of your winter heating bill
Making your home cozy during the winter months tends to drive up the heating bills, but there are smart ways to keep them down. Building36's Smart Thermostat HD helps maximize energy efficiency with automatic savings based on whether you're home or not.
For comfort throughout your home, temperature sensors placed in different rooms can take command of the thermostat. Maybe it's a comfortable 72 on lower floors but too warm at 76 degrees upstairs. When you're heading upstairs to bed, you can tell your smart thermostat to optimize your home's temperature until the bedroom sensor registers 72.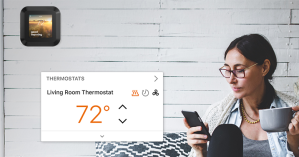 Don't wait for a winter washout to happen
Building36's water protection technology can minimize the damage if a pipe does freeze and burst. When a water sensor or your Smart Water Valve+Meter detects a leak, the solution alerts you and shuts off your home's water supply automatically if you're away. For peace of mind on winter water issues, it's the ideal solution.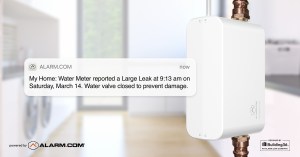 Let your home defend you on dark evenings
Arriving home on a winter evening when the lights are all off is disconcerting, so automate your Building36 smart lights to turn on automatically as you arrive home. 
Smart lights can also deter potential intruders by giving the impression that you're home. With Building36, you can have your lights turn on when there's a person or vehicle outside, but not when it's just a passing deer. Our video analytics can spot the difference.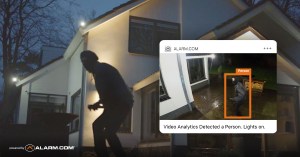 Don't go it alone on carbon monoxide safety
The perfect cold, winter night might include sitting by a gas fireplace with a warm drink in hand. It's even better when you can head to bed afterward without feeling anxious about a carbon monoxide leak. 
If your Building36 Smart CO Alarm detects a leak in the night, your system will sound and send immediate push notifications so you can evacuate the property.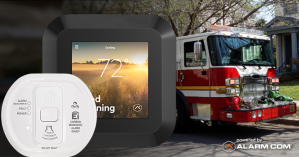 Building36 Headquarters
150 A Street Suite 104 Needham, Massachusetts 02494
781-474-0500