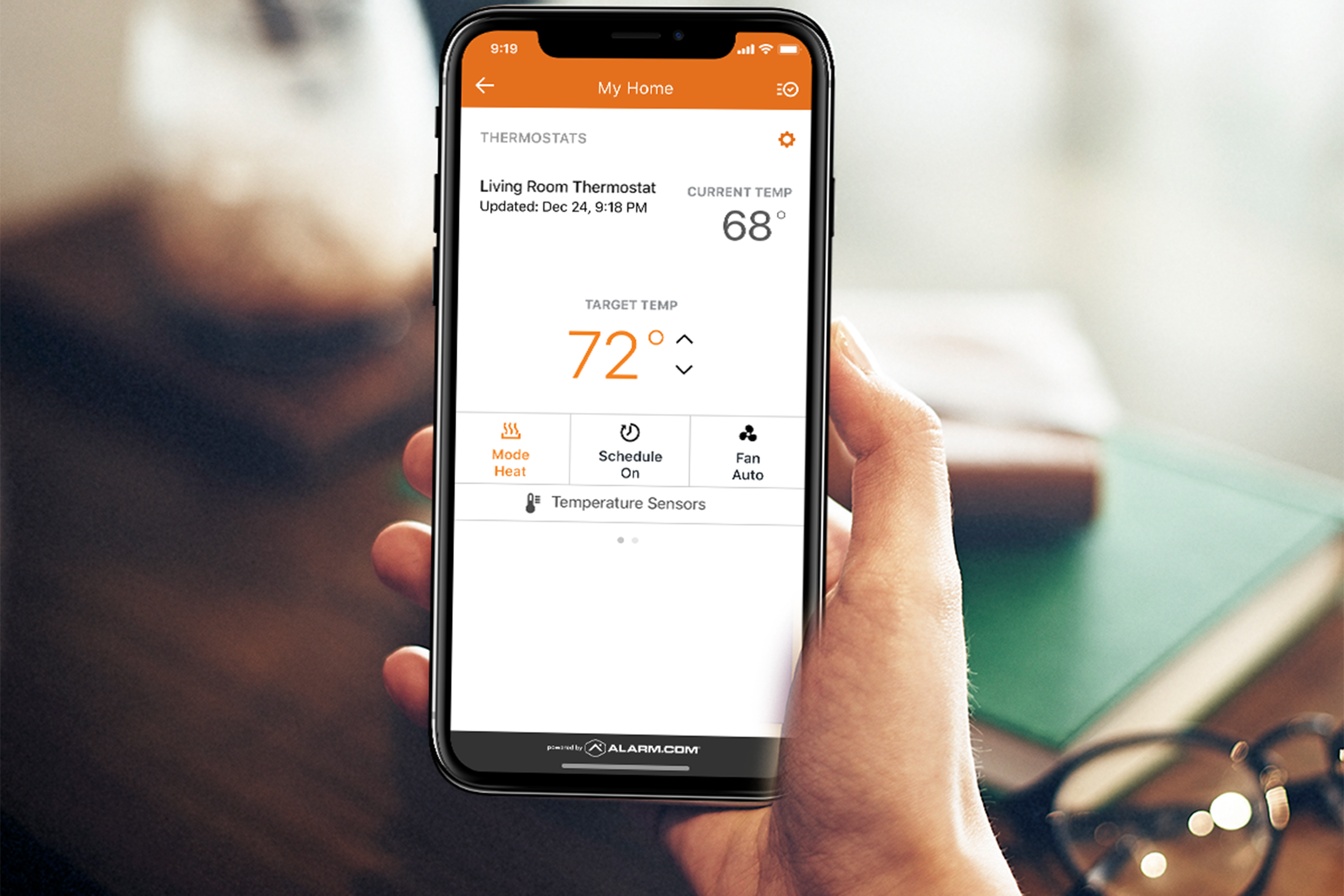 For the past couple of years, some lucky children have woken up on Christmas morning to a holiday surprise. A real snapshot of Santa's visit, captured by their smart home security camera. This year, make sure that your kids get in on the fun.
Imagine the scene. It's the big day and you clutch your first coffee, blearily. Your family gathers around the tree and you watch your kids grasp their first gifts eagerly.
"Wait just a minute, kids," you say, with a twinkle in your eye and a nod to one of Alarm.com cameras that guard your home. "A special guest dropped in while you all were sleeping."
Excited? So are we.
How to Set Up Alarm.com's Santa Security:
1. Open your Alarm.com app and select a live video feed.
Choose a compatible Alarm.com security camera.
2. Tap the Santa icon in the video feed. 
This will get a still image from your security camera.
3. Choose a Santa from the menu to add to your snapshot.
You'll see full-color images of the real Santa for a daytime snapshot, and black and white options for the night. You can resize and move Santa if you need to.
When your children wake you up on Christmas morning, show them your snapshot.
Don't have Santa Security? Set up a Santa Alert instead.
A genuine Santa Alert from your smart home security system is another way to show your kids that Santa visited. All you need is your Alarm.com app, your web dashboard, and a single contact sensor.
Building36 Headquarters
150 A Street Suite 104 Needham, Massachusetts 02494
781-474-0500